Assess. Understand. Act.
Evaluate your progress on key circular strategies and discover opportunities to make your business or product more circular.
Which assessments are available?
Demo
Framework:
Key Elements of the Circular Economy
A short and sweet way to get familiar with Circularity Economy's key elements and the Circularity Assessment Tool. Identify circular strategies and opportunities with just a few key questions.
Circle Economy's Key Elements
Framework:
Key Elements of the Circular Economy
Get to know the key elements of the circular economy in practice with this multi-tiered assessment. You'll move beyond the key elements and dive into each element's sub-strategies to better assess your product or business, and gain more specific insights as a result.
Want an assessment that is tailored to your purpose?
We can customise an assessment. Choose your:
Framework

Industry

Depth of assessment (intro, medium, expert)
With Circularity Assessment Tool, you can:
Assess
Assess your business or product against circular frameworks to receive a baseline score of how well you integrate circular strategies. Discover opportunities for improvement and challenges to address.
Understand
Become familiar with circular economy frameworks such as the Key Elements of the Circular Economy. Identify best practices through inspirational case studies of how other businesses have implemented circular strategies.
Act
Use the outcomes of your assessment to facilitate internal and external discussions to develop a plan for incorporating circular economy thinking in your business. Use these insights to future-proof your business, and improve resource use and collaboration across the value chain.
Do you want to make your business more circular, but are unsure where to start?
The Circularity Assessment Tool will help you.
How does it work?
The Circularity Assessment Tool is an educative self-assessment to evaluate your business or a product through a circular lens. In the tool, you can use various frameworks to help create a baseline overview of all the circular efforts your organisation is currently undertaking. Using the outcomes of your assessment, you will learn about opportunities and challenges that can inform your circular pathway.
1

Choose an assessment with a framework that fits your context

2

Learn about circular strategies and read inspiring case studies from businesses all over the world

3

Answer questions about how you implement circular strategies, as well as your opportunities and challenges

4

Get a score for how well you implement circular strategies and insights on where to improve

With the Circularity Assessment Tool, we're enabling businesses to get a baseline overview within hours of where they stand in their journey to circularity. With the tool, businesses have access to real world examples of other businesses that have successfully implemented circularity.
– Marc de Wit, Director Businesses at Circle Economy
The Circularity Assessment Tool is a simple self-diagnosis and a comprehensive starting point for circularity. Whether you are working for a multinational or a smaller business, the assessment will help you form a picture of your state of circularity and discover the next steps to take on your circular journey.
– Tamara Veldboer, Senior Strategist at Circle Economy
What do we want to achieve with the Circularity Assessment Tool?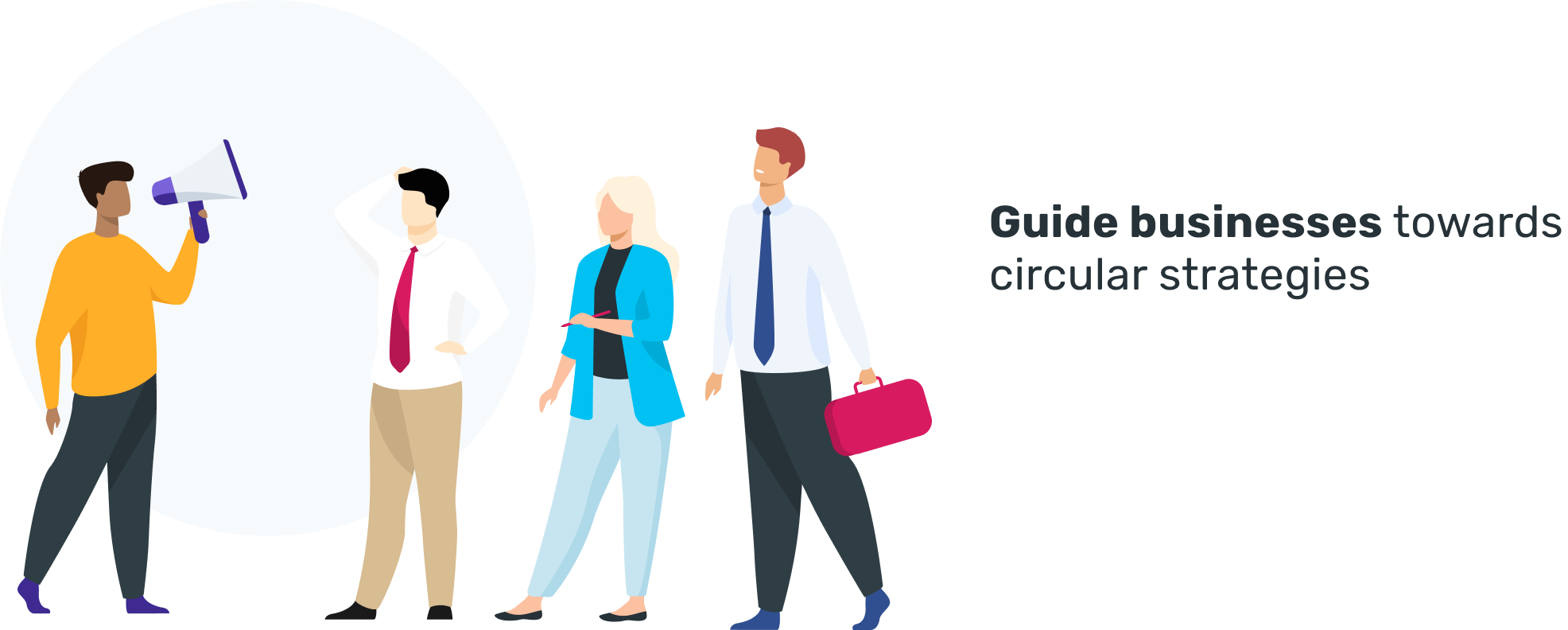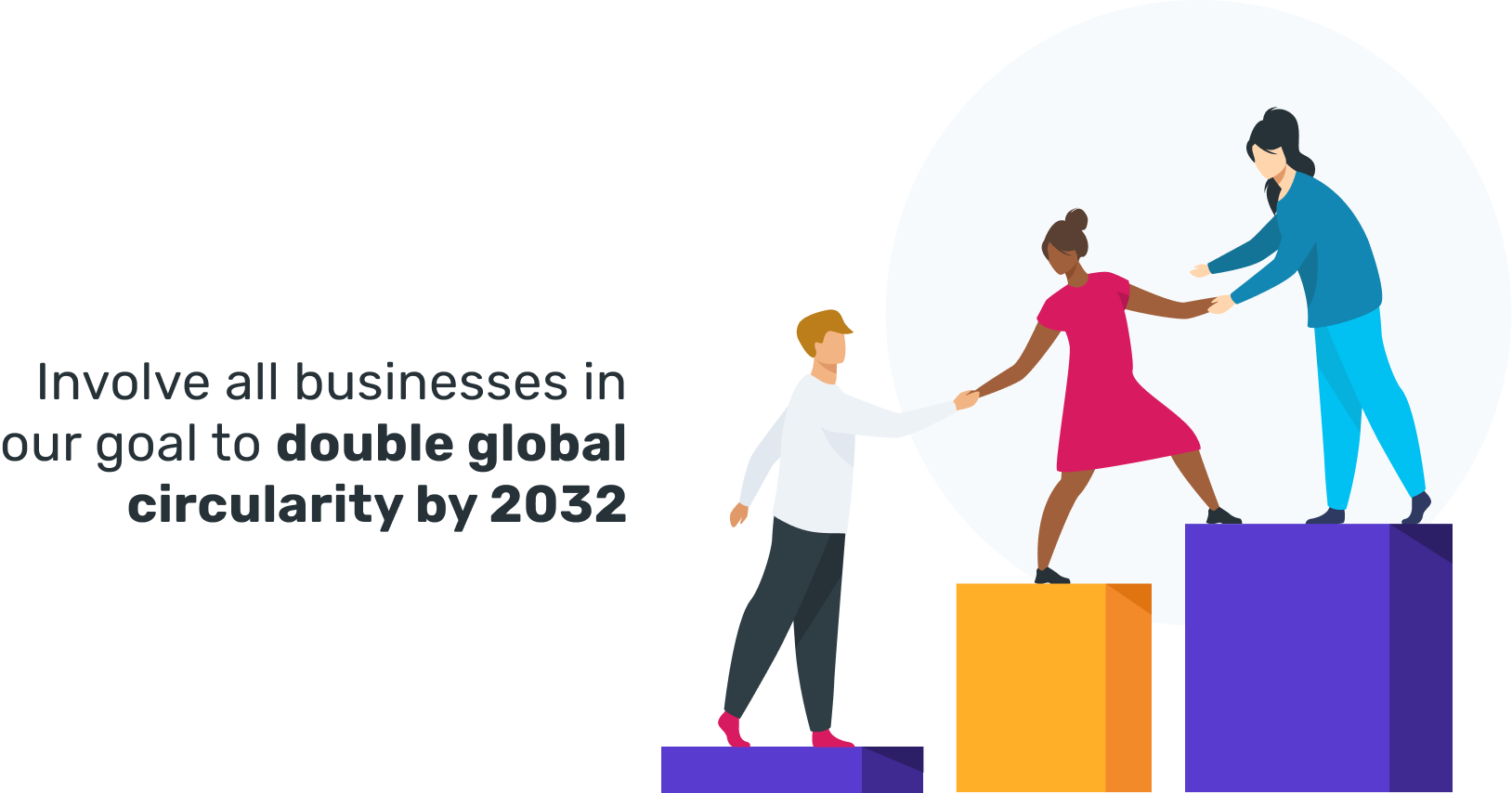 Why trust us?
The Circularity Assessment Tool is based on Circle Economy's ten years of expertise in working with businesses all over the world.

The Circularity Assessment Tool is developed hand-in-hand with users and partners to co-create the best possible features.

Our interconnected digital products means the tool leverages a shared library of content and data.
Implementing circular thinking in your business has never been easier.
Partners we work with
The Circularity Assessment Tool is supported by: